Arizona Aikido
Coming Up ...
21 July 2018
Training - July 16 - 21, 2018
Tanto dori: Munetsuki, shomenuchi, yokomenuchi. Bokken tori tsuki, shomenuchi. Saturday - Weapons

[
More Upcoming Events
]
What's New
7 July 2018
Thanks to Andre Cognard Sensei for a Great Seminar!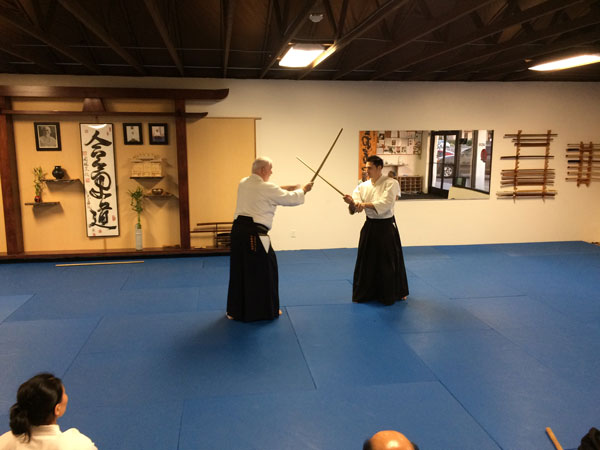 Many thanks to André Cognard Hanshi for his visit to Phoenix and his instruction over the two days he was here! We look forward to future opportunities to train with Cognard Hanshi.

[
More
]